Exhibit 99.1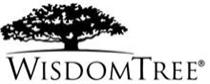 WisdomTree Announces Third Quarter 2022 Results - Diluted Earnings Per Share of $0.50 ($0.06, as adjusted)
Year-to-date (YTD) annualized inflow rate of 14% across all products
U.S. Equity products inflowing at a YTD annualized rate of 13% (inflows of $1.2 billion in the quarter)
WisdomTree Floating Rate Treasury Fund (USFR) inflows of $2.8 billion in the quarter
New York, NY – (GlobeNewswire) – October 28, 2022 – WisdomTree Investments, Inc. (NASDAQ: WETF) today reported financial results for the third quarter of 2022.
$81.2 million net income ($9.3(1) million net income, as adjusted); see "Non-GAAP Financial Measurements" for additional information.
$77.9 million non-cash gain associated with the revaluation of deferred consideration–gold payments due to an increase in the discount rate used to compute the present value of the annual payment obligations.
$70.9 billion of ending AUM, a decrease of 4.6% arising from market depreciation, partly offset by net inflows.
$1.7 billion of net inflows, primarily driven by inflows into our fixed income and U.S. equity products, partly offset by outflows from our commodity products.
0.38% average advisory fee, a decrease of 1 basis point due to AUM mix shift.
$72.4 million of operating revenues, a decrease of 6.3% due to lower average AUM and a lower average advisory fee.
77.5% gross margin(1), a 1.7 point decrease from the previous quarter due to lower revenues.
20.5% operating income margin, a 2.6 point decrease compared to our adjusted operating margin of 23.1%(1) in the prior quarter due to lower revenues.
$0.03 quarterly dividend declared, payable on November 23, 2022 to stockholders of record as of the close of business on November 9, 2022.
Update from Jonathan Steinberg, WisdomTree CEO
"WisdomTree is in its ninth consecutive quarter of net inflows and we see opportunities for continued organic growth in our ETF franchise based on our broad and deep product lineup, strong performance, solutions offerings and a growing managed models business. Additionally, our vision for digital assets and blockchain-enabled financial services is fast becoming a reality with the recent SEC approval of our first blockchain-enabled fund, the WisdomTree Short-Term Treasury Digital Fund (WTSY) and our blockchain-native digital wallet, WisdomTree Prime™, on track to launch early next year.
WisdomTree has a tremendous and holistic opportunity ahead in both our ETF business and as an early mover in digital assets and blockchain-enabled financial services. On November 7th, we are simplifying our name by dropping 'Investments' and expanding our image and broadening our mission by dropping 'ETF' from our ticker (new ticker symbol: WT), acknowledging that WisdomTree is more than ETFs and more than investments, with a nod toward our natural evolution and history of innovation."
1