Exhibit 99.1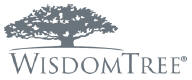 WisdomTree to Ring Opening Bell in Celebration of Listing
Transfer to the NYSE, Change in Company Name and Ticker (NYSE: WT)
Transfer of common stock listing and change in corporate name highlights Company's natural
evolution and holistic opportunity that is more than investments
NEW YORK, November 7, 2022 — WisdomTree, Inc. (NYSE: WT), a global financial innovator, today announced that it will ring the opening bell at the New York Stock Exchange ("NYSE"), celebrating the transfer of its common stock listing to the NYSE under the new ticker symbol "WT" and its new company name, WisdomTree, Inc. In doing so, WisdomTree is reflecting its expanded mission, showcasing that its business today embodies much more than investments.
Jonathan Steinberg, WisdomTree Founder and CEO, said, "I founded WisdomTree over 15 years ago with the goal of offering investors a well-diversified suite of world-class exchange-traded products that deliver better results with less volatility. Today, I'm proud that our business is delivering robust organic growth and that we have significant opportunities ahead in both the exchange-traded products, models and advisor solutions business as well as by being an early mover in digital assets and blockchain-enabled financial services. Ringing the opening bell at the NYSE celebrates the natural evolution of our business, grounded in our history of innovation while looking ahead to deliver more breadth, balance and consistency in our organic growth, that will continue to benefit investors in our products and our stockholders."
Today, WisdomTree offers a broad range of exchange-traded products (ETPs) with approximately $75 billion in assets under management globally. Building on our heritage of innovation, WisdomTree is also developing next-generation digital products and structures, including digital funds and tokenized assets, as well as our blockchain-native digital wallet, WisdomTree Prime™. We are leveraging the latest financial infrastructure to create products that provide access, transparency and an enhanced user experience. We believe that the outlook for the ETP industry is robust and WisdomTree has never been better positioned to capture it.
"We're thrilled to welcome global financial innovator WisdomTree to the New York Stock Exchange," said John Tuttle, Vice Chair, NYSE Group. "WisdomTree joins our community of over 2,400 icons and disruptors that are changing the world."