Exhibit 99.1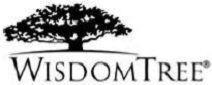 WisdomTree Announces Second Quarter 2023 Results – Record Quarter-End AUM of $93.7 Billion;
Diluted Earnings Per Share of $0.32 ($0.09, as Adjusted)
Eleven consecutive quarters of net inflows
Annualized inflow rate of 21% across all products
Termination of contractual gold payments and operating leverage expands margin
New York, NY – (Business Wire) – July 28, 2023 – WisdomTree, Inc. (NYSE: WT), a global financial innovator, today reported financial results for the second quarter of 2023.
$54.3 million net income ($14.9(1) million net income, as adjusted); including a non-cash gain of $41.4 million associated with the revaluation and termination of our deferred consideration—gold payments obligation.
$93.7 billion of ending AUM, an increase of 3.3% from the previous quarter arising from net inflows and market appreciation.
$2.3 billion of net inflows, primarily driven by inflows into our international equity and fixed income products, partly offset by outflows from our commodity products.
0.36% average advisory fee, unchanged from last quarter.
$85.7 million of operating revenues, an increase of 4.5% from the previous quarter primarily due to higher average AUM.
79.3% gross margin(1), a 0.2 point increase from the previous quarter due to higher revenues.
21.2% operating income margin (26.9%(1) as adjusted), a 1 point increase (5.5 point increase, as adjusted(1)) compared to our operating margin of 20.2% in the prior quarter due to higher revenues and lower contractual gold payments (upon the termination of our deferred consideration—gold payments obligation on May 10, 2023), partly offset by higher expenses incurred in response to an activist campaign.
$60.0 million of cash paid and 1,037,288 shares of common stock issued in connection with the maturity of $60.0 million aggregate principal amount of 4.25% Convertible Senior Notes.
$50.0 million cash consideration paid and 13,087 shares of Series C Non-Voting Convertible Preferred Stock, convertible into 13,087,000 shares of common stock, issued to terminate our deferred consideration—gold payments obligation.
$0.03 quarterly dividend declared, payable on August 23, 2023 to stockholders of record as of the close of business on August 9, 2023.
Update from Jonathan Steinberg, WisdomTree CEO
"WisdomTree's momentum continued in the second quarter with a 21% year-to-date pace of annualized organic flow growth, best-in-class among our asset manager peers, propelling our global AUM to record high levels. Additionally, we launched WisdomTree Prime™ in 21 states at the end of June, with near full coverage in the U.S. expected by year end. The personal finance app empowers users to save, spend and invest, bringing tokenization and blockchain-enabled finance to the center of the consumer's financial life. Whether it's growing the platform organically, leveraging B2B or B2B2C opportunities, or utilizing our early-mover status in tokenization to pursue third party distribution, we have significant opportunity and have opened many paths to success. I've never been more excited about the road ahead than I am today and expect our momentum will continue through 2023 and beyond."
1